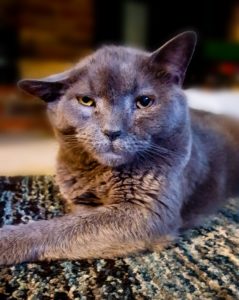 The winner of the Blackbeard's Cat Contest is...
CHESTER!
Chester is cared for by the Whiteheart family, Rusty, Michelle, and Stella, from Winston-Salem, N.C. Chester's family will receive a T-shirt with his piratical image for all to see! Blackbeard's Cat tees will be sold at the 2018 Pirate Jamboree, Ocracoke Island, Oct. 24-27. Congratulations, Chester!
Check out all of the wonderful piratical cats who entered the contest! It was a tough decision!